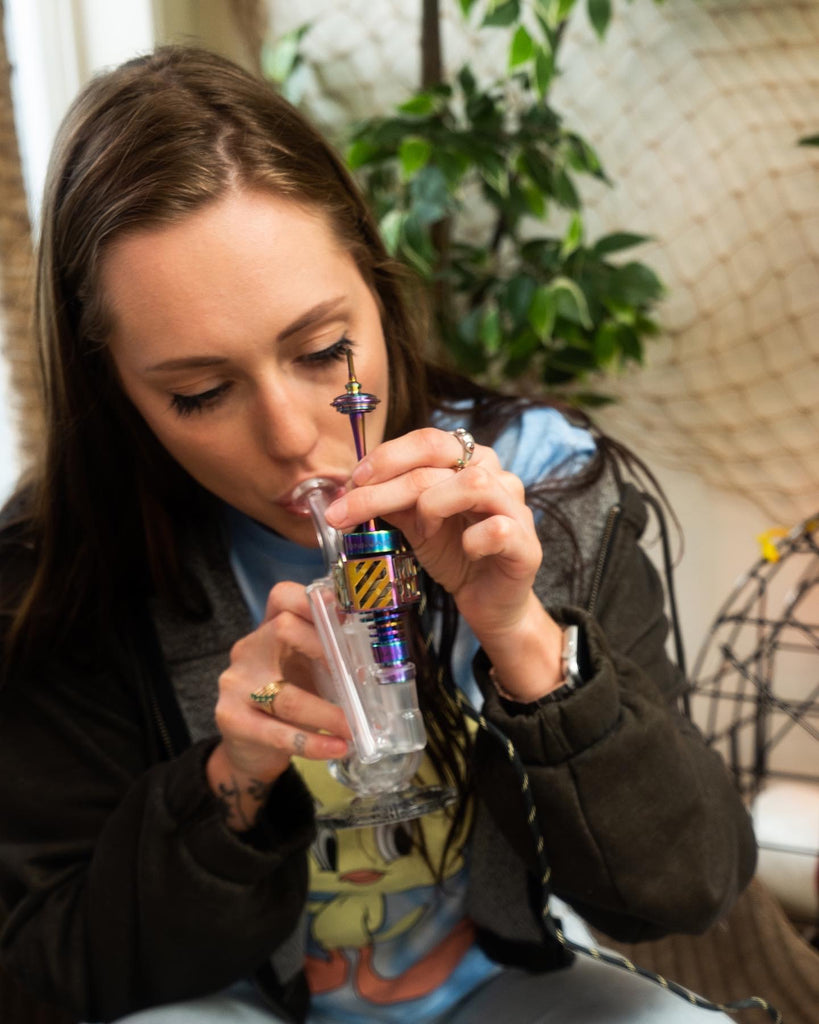 With the world of cannabis concentrates growing at a rapid pace; it is good to know why MiniNail has become one of the most popular vape devices on the planet. MiniNail is a high quality electronic desktop vaping device designed to help the user consume their concentrates more easily. It is also dependable, ensuring the user receives the same experience every time they take a dab, unlike using a torch that has varied results. 
Most devices used to consume concentrates are not built to last and do not hold up over time. So what makes the MiniNail last so long and be so dependable compared to other vaping devices on the market? In this list we will go over a few of the main reason why. 
Why MiniNail is the Best Desktop Vaporizer
Design and Function:
Design and function are the most important parts of any item. Which is why every MiniNail product is meticulously designed in-house by our passionate team of engineers; focused on functionality, durability and style. The entire line of MiniNail products are intended to give the user a precise, controllable, and dependable dabbing experience by using high quality, durable parts that last.
Build Quality:
Every MiniNail is crafted in our factory in Seattle, Washington USA by skilled and passionate employees. Each item undergoes multiple QC checks to ensure that it leaves our factory in perfect condition. This unique aspect is why MiniNail and its accessories look and feel very different from similar products on the market. Every MiniNail comes with a worry free 2-year warranty on both the heater coil and controller box but you likely will never have to use it.
Customization & Options:
MiniNail is designed to fit your style. Prefer Quartz? MiniNail has that. Prefer Titanium? MiniNail has that. Prefer Silicon Carbide? MiniNail has that too. A MiniNail can be customized hundreds of different ways making it ideal for someone that wants something unique and tailored to their tastes. Not only do you have the option to choose the color of the controller box but you can also choose the style of the nail, dabber, and carb cap. There is also a huge number of accessory options that allow you to further customize your dab station or dabbing area.
Power Consumption:
The MiniNail is designed to run on extremely low power at only 1 amp / 89 watts which is comparable to a light bulb. Having the power consumption at these levels not only means that it will use less electricity, but the internal components of the MiniNail will also last much longer as a result. Meaning you can turn your MiniNail on and off without worry.

Temperature Accuracy:
One of the most acclaimed aspects of the MiniNail eNail is the accuracy of its temperature display. When a MiniNail is built, it goes through a series of calibrations to ensure the temperature on the display is the actual surface temperature of the dish. This means you will be able to get a reliable dab at the temperature you like every single time you use it. Having a dependable way to take a dab at the precise temperature you want, makes you keep wanting to the use the MiniNail over and over again.
Want to learn more? Check out our other blogs here.
Be sure to subscribe to our YouTube Page: https://www.youtube.com/c/MiniNail