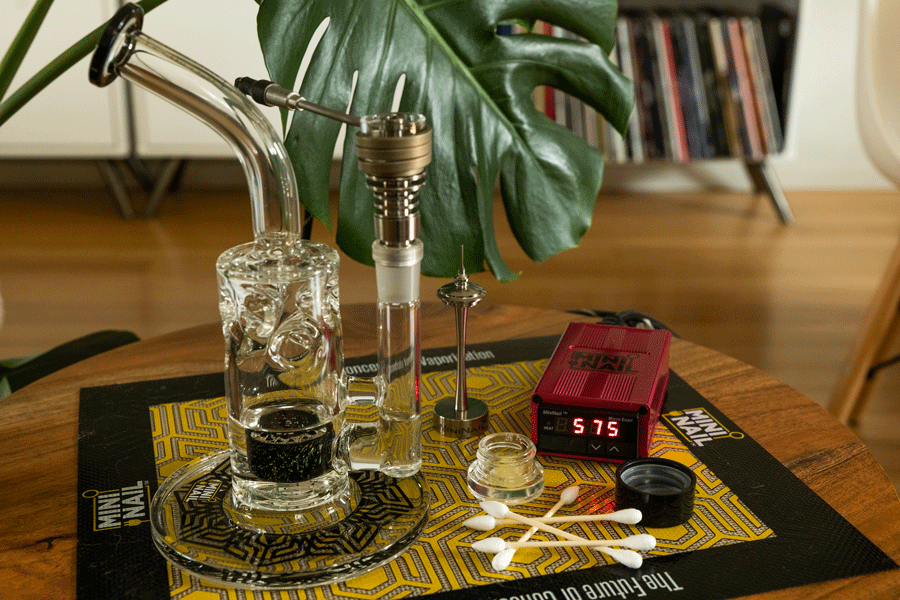 There comes a time in every dabber's life when they have to ask themselves, "to invest in an Enail, or not to invest?" And while the question (and the price tag of a good kit) might feel daunting, the answer is actually pretty simple. Thanks to MiniNail's high quality products, top-notch warranty and customer service, investing in a new rig, Enail kit, or accessories is a no-brainer. 
In this post, we'll explain all the reasons why MiniNail products are an investment worth making. Not only do our Enails provide the best dabbing experience, but our team works to make sure you're always satisfied with your rig and never without your smoking setup. With customer service agents available on all channels, express warranty, and full transparency, it's our guarantee that you'll get the best service (and the best high) all the time. 
Top of the Line Products
First things first: MiniNail products are quality setups that are made to last. Sure, a makeshift bong crafted out of an old Gatorade bottle – or apple – used to do the trick in high school, but just because we can make a rig out of just about anything, doesn't mean we should. Investing in a long-term rig or Enail kit is the logical next step, as it offers a sturdy, reliable setup that will enhance the flavor of your concentrate and help you achieve a smooth high every time. All MiniNail products were created with the vision of enhancing the dabbing experience, even after the point of purchase.
World Class Customer Service
After you invest in our products, we continue to invest in you by providing world-class customer service to make sure you're always satisfied with your setup. Our team of knowledgeable staff are trained specifically on MiniNail products and are experts in dabbing, so they're best equipped to answer any and all of your questions about concentrates, Enails, accessories, and more. During regular business hours, our team is available to chat on all channels to receive feedback and support requests. They will work with you to address any issues, comments or concerns about MiniNail products or dabbing in general. They can walk you through repairs and questions, and whatever they can't fix remotely, we will work with you to solve it in house.
Express Warranty
We make a sturdy product, but accidents happen and things can break, which is why we have a 2 Year Warranty on all of our electronic devices, including our coils and controllers. No questions asked, we will repair and replace any device within the warranty period. And because we know you value our products, we'll do it as fast as we can. We have an express warranty process where we receive and repair our products within two business days. Our team will work to make sure you have your MiniNail back before you even have time to miss it.
Full Transparency
Because we value you as a customer, we guarantee full transparency throughout the process. That means you'll know exactly how to return your items with clear instructions and you'll be informed about the process so you know what we're up to every step of the way.  Of course, we guarantee full customer satisfaction… because if you're not happy, we're not happy. 
At MiniNail, we work to make sure you have the best E-nail and the best support team behind you. We believe that our products are an investment worth making. With a long-term satisfaction guarantee, top of the line setups, and a full team working to make sure you're always satisfied, there's no better option than MiniNail.